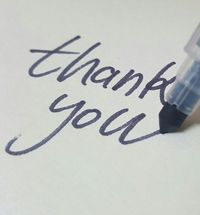 Thank you. We had another wonderful parish Christmas. The churches looked beautiful, we welcomed many visitors, the music and singing were joyful and prayerful and our five new servers took their duties calmly and efficiently alongside our long-serving seniors.
As I began my days of prayer and reflection (a retreat) on Christmas afternoon, after a delicious lunch with the Sisters and Fr Marcel from Our Lady's (every year we share this happy occasion) I thanked God for all we had shared, and during the week I have prayed for the parish each day, making my "prayer walks" again as I think of you at home.
Thank you for your kindness. You will see how generous the Christmas offering was and there were many personal gifts. The Christmas cards as beautiful as each year and such a wide variety. A little prayer for each sender as I placed the cards.
Greetings came from around the country and the world, from the many places where I have served. The students I taught are now grandparents (and a few are great grandparents) but they are still teenagers for me. So many people I have met over the 50 years of priesthood, God blessing me with many friendships. A wonderful variety of lives they live and I'm glad to see their potential realised.
Someone in a neighbouring parish told me over the festivities what a blessing our parish is – the open welcome offered by our celebrations of mass in two beautifully looked after churches, the hospitality after mass and at St Joseph's Table, the Home from Home shop and parish library, the daily open Blessed Sacrament Chapel, our Watermead shop and apostolate, and the friendly atmosphere that pervades St Joseph's and the Rosary. What a compliment I am pleased to pass on to you.
Thank you for Christmas and for kind and generous support during my Jubilee Year and the long recovery time after my hip operation. I am very grateful – it's been a year for gratitude.
Now for a new year in God's blessing and our unceasing prayer for a peaceful world.
Fr John
(31st December 2018)
Related Links: Popular Reads and Fr John's Parish Newsletters