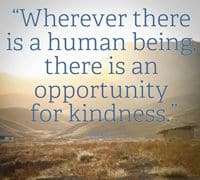 Thank you. It has been a wonderful week. The skills and kindness at the hospital brought me through a difficult operation. The hip joint had almost disintegrated and when the nurses saw how Mr Kershaw had rebuilt it they were full of admiration. I needed a general anaesthetic rather than the planned epidural and my recovery period will be longer than anticipated. I must put no weight on my weak leg-hip for several weeks. But I am mending well.
All through the week I had just the two visits each day – Sister Mary, with Holy Communion in the afternoon and Alison, with news of you all, your greetings and prayers and good wishes, in the evening. The help and support you were giving I was allowed to know about, but only some, and I did not guess the rest.
I was aware, simply, of your kindness and care, of your greetings and cards, and of wonderful help in preparing the house for my return. I felt surrounded by kindness, hospital and parish, and blessed. In the long slow hours of prayer – breviary, rosary, meditation and contemplation, I was able to tell the Lord how grateful I was. I felt a union of concern that I longed to share with others.
How many have gone through what I have, and much worse, but with little or no help to recover. I felt a longing to share with them. Could we? As some directly helping and preparing for my homecoming have said, perhaps we, as a parish, might come together for those who would feel alone or isolated. I have been overwhelmed and I say thank you to so many good and generous and capable people.
The hospital suggested a rehab place should be found, but when they knew the details of all that had been done (I knew nothing of this) they agreed it was best I come home and was looked after by a wonderful parish community. That's what I want to share.
I'm home, thank you, because of you. How much I am longing to be at the altar and praying with you. Meanwhile, the Lord has given me time to pray for you and for our wonderful suffering world.
God bless us all,
Fr John
(6th August 2017)
Related Links: Popular Reads and Fr John's Parish Newsletters