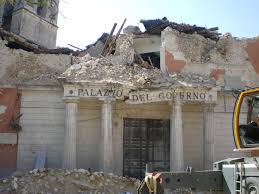 We pray for the people of Central Italy, devastated by the deaths and injuries of loved ones and loss of their homes and livelihoods. We pray for the marvellous rescue workers, risking their lives to release the trapped and injured, and for the specialist teams ready to come in from other parts of Italy and Europe to add their skills to the work of rescue.
Then we pray for the survivors who must rebuild broken lives, heal broken hearts, find the courage to make home again either in the same places or face the sadness of moving away and starting life over again.
We pray for those on holiday, I heard a daughter speak of her mother lying dead in the rubble, she knew. They were from Rome and had come to this beautiful region as their favourite holiday destination. Now she must go home without her. There will be others, Italian and from elsewhere, who will be in the horror of happiness destroyed.
We in the parish know this region a little. It is part of our pilgrimage to Rome and Assisi. The coach drive to Assisi through Lazio and Umbria is always fascinating – the beauty of fields and forests, the many hilltop towns and villages, always out of reach but within our vision – like so much in life. We belong to each other even driving along the main road and glimpsing a world that we shall never know but may share at a distance.
Prayer knows no distances. We know from the heart what the survivors and helpers and rescuers are going through. We can't be there except in thought, care and prayer. Let's go.
God bless them,
Fr John (28th August 2016)
Related Links: Popular Reads and Fr John's Parish Newsletters