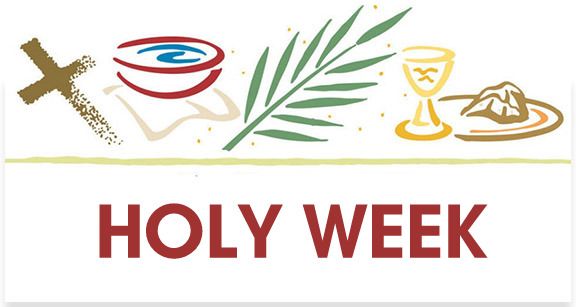 The beauty of Holy Week has once more enveloped me. I hope it has you. The suffering of the Passion story on Palm Sunday, the sadness of the Last Supper on Maundy Thursday, the strange beauty of Good Friday, and the joy of new life at the Easter Vigil and on Sunday.
This beauty first affected me when I was 18. Until then I had only been aware of long boring services, but at 18 I found myself inside the mystery and am there every year. Emotionally and even physically exhausting is Holy Week.
The church has looked beautiful. A visitor told me. The music and singing have been beautiful. I heard, like you, for myself. The services have been reverent and efficient. We all saw and are grateful. The participation of people has been inspiring – wanting to be here, playing parts in the ceremonies – reading, washing of feet, procession of oils, ministering at Holy Communion. A wonderful week, as always. Thank you.
"God is young," says Pope Francis and he quotes a prayer of St Thomas More:
Grant me, O Lord, good digestion
and also something to digest.
Grant me a healthy body,
and the necessary good humour to maintain it.
Grant me a simple soul
that knows to treasure all that is good
and that doesn't frighten easily at the sight of evil,
but rather finds the means
to put things back in their place.
Give me a soul that knows not boredom, grumblings,
sighs and laments, not excess of stress
because of that obstructing thing called "I".
Grant me, O Lord, a sense of good humour.
Allow me the grace to be able to take a joke,
to discover in life something of joy,
and to be able to share it with others.
God bless us all with happy memories of Holy Week and Easter.
Fr John
(22nd April 2019)
Related Links: Popular Reads and Fr John's Parish Newsletters