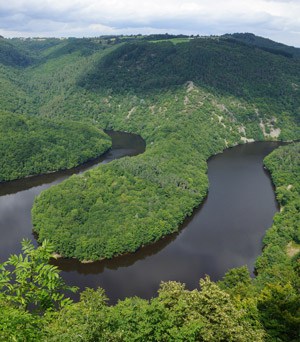 "Querida Amazonia" ("Beloved Amazonia,") is the title of the long-awaited document by Pope Francis, following last year's Synod on the Amazon. In it he shares his dreams for the region whose destiny concerns everyone:
(1) In the fight for the rights of the poor
(2) Preserve of the cultural riches of the region
(3) The need for regard to its natural beauty
(4) Commitment by Christian communities
Pope Francis writes of the sadness of the people forced to migrate to the cities, wants us to hear their pleas for dignity. The environment in which they live must be protected by the world. The close relationship between people and nature in the Amazon needs to be appreciated and the people there always informed about projects that concern them.
By listening to the peoples, he says, we can love the Amazon region and not simply use it. The Church must develop a message for that particular area, preaching the Gospel for them to understand. We cannot take other models of Church, but create what is right for the people there. He urges bishops to share in a missionary endeavour, inviting the people of their diocese to become involved.
We must pray and work together side by side to defend the poor of the Amazon region, reverence the cultures of the people who live there and share the Gospel.
He ends with this prayer: "Mother Mary, look upon the poor of the Amazon region for their home is being destroyed by petty interests. Touch the hearts of the powerful for, even though we sense the hour is late, you call us to save what is still alive."
There has been much publicity concerning certain expected aspects of this document, but above is the central theme. Please pray for appreciation and understanding.
Rev Fr John
(23rd February 2020)
Related Links: Popular Reads and Fr John's Parish Newsletters
—————-