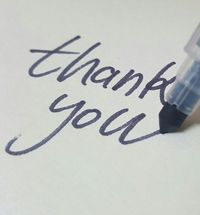 Thank you, Everyone. I am happy in my days of prayer and reflection, days of retreat. By rule of life a priest has to set aside time simply for God – each day, and each year a week or two. The weeks I have long chosen are Christmas and Easter and how prayerful they are.
I'm still on call to the hospital, or care and parish homes if needed but the days are quiet and peaceful as I thank God for all I have been given. So many people come into this prayer (for example, I reread every Christmas card and prayed for those who sent it) and I trip around the parish and the country and the world, remembering everyone whom God reminds me of (including Theresa May, Jeremy Corbyn, John-Claude Juncker, Jamie Vardy, Pope Francis, all of you) and grateful for what our churches are.
They looked beautiful, the singing and music were lovely, the serving careful and reverent, the children's prayers delightful. Thank you all who serve in generous ways throughout the year so that our parish prayer includes everyone. So many to thank – thank you all. Thank you, finally, for the many many gifts, cards and greetings. "You are blessed" someone said. I know I am. Thank you.
God bless you,
Fr John
(30th December 2018)
A MEDITATION FOR THE NEW YEAR
"Say to thyself, Marcus, at dawn: today I shall run up against the busy-body, the ungrateful, the over-bearing, the deceitful, the envious, the self-centred. All this has fallen to their lot because they are ignorant of good and evil."
"But I, understanding the nature of the Good, that it is fair, and of Evil, that it is ugly, and the nature of the evil-doer, himself, that he is my kin – as sharing, not indeed the same blood and seed, but intelligence and a spark of the Divine – can neither be damaged by any of them (for no one can involve me in what is disgraceful) nor can be angry with my kinsmen or estranged from him."
"For we have been born for co-operation, as have feet, hands, eyelids and rows of upper and lower teeth. Therefore to thwart one another is unnatural; and we do thwart one another when we show resentment and dislike."
Marcus Aurelius (Roman Emperor)
Related Links: Popular Reads and Fr John's Parish Newsletters