I thank You, Lord, Almighty Father, Everlasting God, for having been pleased, through no merit of mine, but of Your great mercy alone, to feed me, a sinner, and Your unworthy servant, with the precious Body and Blood of Your Son, our Lord Jesus Christ.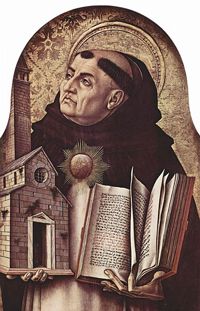 I pray that this Holy Communion may not be for my judgment and condemnation, but for my pardon and salvation. Let this Holy Communion be to me an armour of faith and a shield of good will, a cleansing of all vices, and a rooting out of all evil desires. May it increase love and patience, humility and obedience, and all virtues. May it be a firm defence against the evil designs of all my visible and invisible enemies, a perfect quieting of all the desires of soul and body. May this Holy Communion bring about a perfect union with You, the one true God, and at last enable me to reach eternal bliss when You will call me.
I pray that You bring me, a sinner, to the indescribable Feast where You, with Your Son and the Holy Spirit, are to Your saints true light, full blessedness, everlasting joy, and perfect happiness. Through the same Christ our Lord. Amen.
••• Praying Is Loving •••