Extract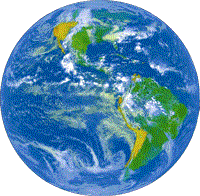 The Pharisees and Jewish Elders questioned Jesus about where He came from and where He was going.
Jesus replied, "You people are from this world; I am not from this world. I do nothing on my own initiative, but I speak just what the Father taught me. The one who sent me is with me. He has not left me alone". (John 8:23, 28-29)
Thought
Many of the questions being directed at Jesus by the Elders and others were often to find fault with him but as on so many previous occasions, they were left speechless. Jesus was simply doing as his Father had asked him.
Reflection
Lord Jesus, help me to get on with my own personal mission rather than asking yet more delaying questions!
Prayer: Memorare (St Bernard)
Remember O Most Gracious Virgin Mary,
that never was it known
that anyone who fled to your protection,
implored your help or sought your intercession,
was left unaided.
Inspired with this confidence,
I fly onto you O Virgin of Virgins, my Mother;
to you I come; before you I stand,
sinful and sorrowful,
O Mother of the word incarnate,
despise not my petitions;
but in your mercy hear and answer me. Amen.