Extract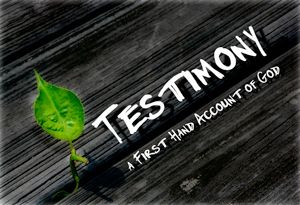 John said, "I saw the Spirit coming down on Jesus from heaven like a dove and resting on him. I did not know him myself, but he who sent me to baptise with water had said to me, the man on whom you see the Spirit come down and rest is the one who is going to baptise with the Holy Spirit". (John 1:29-34)
Thought
John spoke these words the day after he baptised Jesus. Prior to then, he hadn't known Jesus; John lived in the Judean desert while Jesus lived in Nazareth.
The sign that John was told to expect, "the man on whom the Holy Spirit descending like a dove", was Jesus the Son of God.
Reflection

Lord Jesus, our Redeemer and Saviour, strengthen our faith, forgive us our failings and grant us the burning fire of your love for all mankind.
Prayer
–

Come Holy Spirit
Come Holy Spirit, fill the hearts of your faithful,
and kindle in them the fire of Your Divine Love.
Send forth Your Spirit and they shall be created,
and You shall renew the face of the earth.
Oh God, Who by the light of the Holy Spirit
instructed the hearts of the faithful.
Grant, that by the same Spirit we may be truly wise and
ever rejoice in His consolation.
We ask this through Christ Our Lord. Amen.