Extract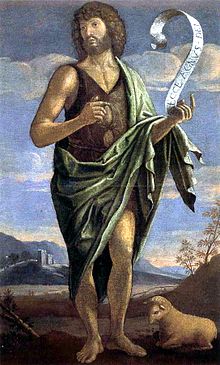 When John the Baptist was asked by a group of Jewish Leaders, "Who are you?" He answered, "I am not the Christ!" (John 1:19)
Thought
John's preaching was so great that it had spread from Galilee to Jerusalem, prompting Jewish Leaders to inquire who he was!
John told them he had come to prepare the way for, "Christ".
Reflection
Lord Jesus, grant me the wisdom to understand my purpose in life and the courage to accept my burden, just like John the Baptist.
Prayer
–

Abandonment (Charles de Foucauld)
Father, I abandon myself into your hands;
do with me what you will.
Whatever you may do, I thank you;
I am ready for all, I accept all.
Let only your will be done in me.
I wish no more than this, O Lord.
Into your hands I commend my soul:
I offer it to you with all the love of my heart,
for I love you, Lord, and so need to give myself,
to surrender myself into your hands without reserve
and with boundless confidence, for you are my Father.