Extract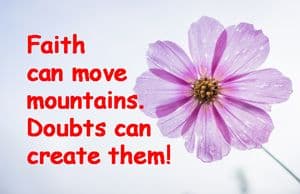 When Mary Magdalene found that Jesus' tombstone had been rolled aside and Jesus' body was gone, she ran to tell the disciples.
As the disciples arrived at the tomb, they entered and found the cloth that had covered Jesus' head rolled up. Lying in a separate place, was the linen used to wrap the rest of his body.
Jesus was not dead; He Had Risen. (John 20:1-9)
Thought
In times of darkness, when all seems pointless, I think of the eternal light that Jesus created for us, through his resurrection.
Reflection
Lord Jesus, create in me a pure heart, overflowing with your love.
May your light, destroy the forces of all evil that surround me.
Prayer: Victims of War (Pope St John Paul II)
To You, creator of nature and humanity, of truth and beauty, I pray:
Hear my voice, for it is the voice of the victims of all wars and violence among individuals and nations;
Hear my voice, for it is the voice of all children who suffer and who will suffer when people put their faith in weapons and war;
Hear my voice, when I beg you to instil into the hearts of all human beings the vision of peace, the strength of justice and the joy of fellowship;
Hear my voice, for I speak for the multitudes in every country and in every period of history who do not want war and are ready to walk the road of peace;
Hear my voice, and grant insight and strength so that we may always respond to hatred with love, to injustice with total dedication to justice, to need with the sharing of self, to war with peace.
O God, hear my voice and grant to the world your everlasting peace.