Extract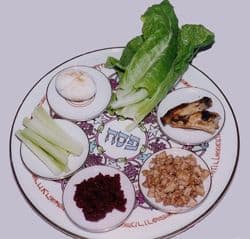 It was the first day of the Feast of Unleavened Bread and the disciples asked Jesus, "Where do you want us to prepare for you to eat the Passover?"
Jesus replied, "Go into the city [Jerusalem] to a certain man and tell him, The Teacher says, My time is near. I will observe the Passover with my disciples at your house". (Matthew 26:18)
Thought
At the time, Jesus was in Bethany or near to the Mount of Olives. The man was likely to have known Jesus, he may have even been a disciple.
Why was he so welcoming? Am I ready to welcome Jesus with open arms?
Reflection
Lord Jesus, come spiritually into my heart so that I can see your face in all whom I meet.
Prayer: Guided By You (St Teresa of Avila)
Lord, grant that I may always allow myself to be guided by You,
always follow Your plans,
and perfectly accomplish Your Holy Will.
Grant that in all things, great and small,
today and all the days of my life,
I may do whatever You require of me.
Help me respond to the slightest prompting of Your Grace,
so that I may be Your trustworthy instrument for Your honour.
May Your Will be done in time and in eternity by me,
in me, and through me. Amen.