Extract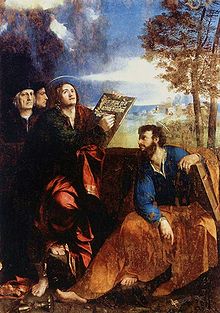 Philip, having already been asked by Jesus to "Follow Him", found Bartholomew (Nathanael) and joyfully told him, "We have found the one Moses wrote about in the law, and the prophets also wrote about – Jesus of Nazareth, the son of Joseph… Come and see." (John 1: 45-51)
Thought
Bartholomew had possibly used the fig tree shade, where Philip found him, many times in the past, a quiet place to meditate and pray.
Jesus was well aware of Bartholomew's daily thoughts, prayers and actions. He knew Bartholomew was an honest and upright man and invited him to be one of his special people, an Apostle.
Reflection
Lord Jesus, I pray that your Word will be central to my daily meditation, prayers and actions. Open my heart today to the call of others needs especially, my family, the poor and the suffering.
Prayer: Anima Christi
Soul of Christ, sanctify me.
Body of Christ, save me.
Blood of Christ, inebriate me.
Water from the side of Christ, wash me.
Passion of Christ, strengthen me.
O Good Jesus, hear me.
Within your wounds Lord, hide me.
Suffer me, not to be separated from you.
From the malicious enemy defend me.
In the hour of my death call me that I may praise you with the Saints and Angels, forever and ever. Amen.