Extract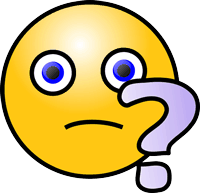 When Jesus rose from the dead, he appeared to many hundreds of people including, the Apostles.
Doubting Thomas saw his wounds and spoke to Him. Jesus then said to Thomas, "Blessed are the people who have not seen and yet have believed". (John 20:29b)
Thought
Almighty Father, thank you for my gift of faith. I believe in You, Your Sons resurrection and His eternal promises.
Reflection
Lord Jesus, today I pray for all doubting Thomas'.
May they find peace in their hearts and true faith in You.
May my outward example permeate their lives and help them to understand.
Prayer: All Needs
We beg you, Lord,
to help and defend us.
Deliver the oppressed.
Pity the insignificant.
Raise the fallen.
Show yourself to the needy.
Heal the sick.
Bring back those of your people who have gone astray.
Feed the hungry.
Lift up the weak.
Take off the prisoner's chains.
May every nation come to know that you alone are God,
that Jesus is your child,
that we are your people,
the sheep that you pasture. Amen.