Extract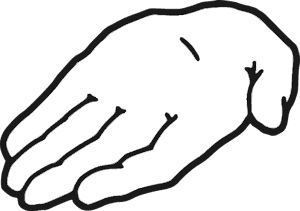 When Jesus sent his Apostles out to preach and teach alone, He said to them, "Heal the sick, raise the dead, cleanse lepers, cast out demons.
Freely you received, freely give". (Matthew 10:8)
Thought
Their preaching had to inspire others to love God and his Word. Jesus had given the Apostles the power to heal as a way of confirming that their preaching was true.
They were charged with healing sick souls and sick bodies.
Reflection
Lord Jesus, cleanse my soul from all sin, keep me faithful to your teaching and never let me be parted from you.
Prayer: Memorare
Remember O Most Gracious Virgin Mary,
that never was it known
that anyone who fled to Thy protection,
implored Thy help or sought Thy intercession,
was left unaided.
Inspired with this confidence,
I fly unto Thee O Virgin of Virgins, my Mother;
to Thee, I come; before Thee, I stand,
sinful and sorrowful,
O Mother of the Word incarnate,
despise not my petitions;
but in Thy mercy hear and answer me. Amen.