Extract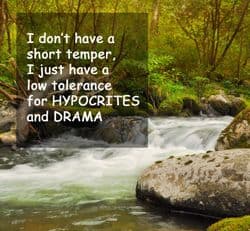 Jesus said, when you pray, "do not be like the hypocrites because they love to pray while standing in synagogues and on street corners so that people can see them. Truly I say to you, they have had their reward".
Instead, He said, "go into your room, close the door and pray to your Father in secret. And your Father, who sees in secret, will reward you". (Matthew 6:5-6)
Thought
Does my prayer-life come from my heart?
Reflection
Our Father, who art in Heaven, hallowed be your name; your kingdom come,
your will be done on earth as it is in Heaven…
Prayer: Peace (Pope St John Paul II)
Mary, Queen of Peace,
save us all,
who have so much trust in you,
from wars, hatred and oppression.
Make us all learn to live in peace,
do what is demanded by justice
and respect the rights of every person,
so that peace may be firmly established. Amen.