Extract
Jesus got up very early in the morning and sought a deserted place to pray.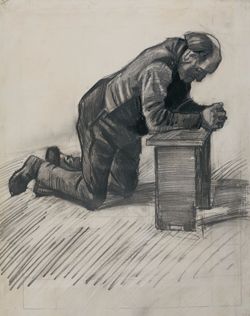 When his disciples found him and told him the townsfolk were out looking for him, he said, "Let us go elsewhere, into the surrounding villages, so that I can preach there too. For that is what I came out here to do". (Mark 1:38)
Thought
What are my plans for today?
Praying and working!
Reflection
Lord Jesus, I pray that I will find the right balance in my life today; time to talk to you, time to help others and time to do my work.
Prayer: Psalm 149
Sing a new song to the Lord,
his praise is the assembly of the faithful.
Let Israel rejoice in its Maker,
let Sion's sons exult in their king.
Let them praise his name with dancing
and make music with timbrel and harp.
For the Lord takes delight in his people.
He crowns the poor with salvation.
Let the faithful rejoice in their glory,
shout for joy and take their rest.
Let the praise of God be on their lips
and a two-edged sword in their hand.
to deal out vengeance to the nations
and punishment on all the peoples;
to bind their kings in chains
and their nobles in fetters of iron;
to carry out the sentence pre-ordained:
this honour is for all his faithful.