Extract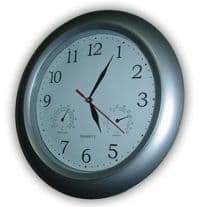 Jesus told the parable of a landowner who in the early morning hired a group of people to work in his vineyard. He again repeated the process at 9.00am, 12.00pm, 3.00pm and 5.00pm.
When the workday ended, he called the workers together to pay them their wages. Much to the frustration of those who had worked from early morning, everyone received the same standard daily wage.
How could this be fair they protested? (Matthew 20:1-16a)
Thought
We are all called to join Jesus in his Father's house; we are also all sinners and many of us don't immediately hear or respond to Jesus' call. For those who do, either in the morning or afternoon, his mercy will abound and the reward of eternal life will be granted.
However, many will not respond in time!
Reflection
Lord Jesus, we rejoice when another soul responds to your call and pray that many more will follow today.
Prayer: Sweet Jesus
Sweet Jesus, Body and Blood most Holy,
be the delight and pleasure of my soul,
my strength and salvation in all temptations,
my joy and peace in every trial,
my light and guide in every word and deed,
and my final protector in death. Amen.