Extract: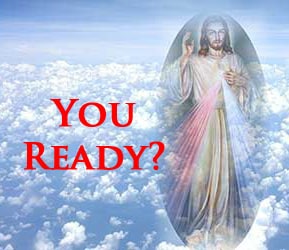 Jesus said to his disciples, "Stay alert", because you do not know when the Son of God will return, "whether during the evening, at midnight, when the rooster crows, or at dawn".
He then added, "What I say to you I say to everyone: Stay alert!" (Mark 13: 33-37)
Thought
Alert means, free from sin!
Reflection
Merciful Father, forgive me my sins. Holy Spirit, sanctify me with your redeeming power, watch over me and keep me in your grace. Amen.
Prayer: Psalm 63
O God, you are my God, for you I long:
For you, my soul is thirsting.
My body pines for you
like a dry, weary land without water.
So I gaze on you in the sanctuary
to see your strength and your glory.
For your love is better than life,
my lips will speak your praise.
So I will bless you all my life,
in your name, I will lift up my hands.
My soul shall be filled as with a banquet,
my mouth shall praise you with joy.
At night, I remember you.
On you, I muse through the night
for you have been my help;
in the shadow of your wings, I rejoice.
My soul clings to you;
your right hand holds me fast.