Extract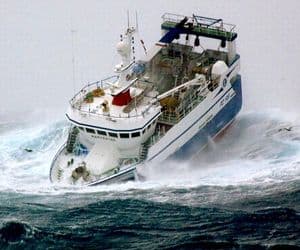 The disciples were in a boat far from land during a storm. Suddenly, Jesus approached them, walking on the water. The terrified disciples cried out with fear but immediately Jesus spoke to them saying, "Have courage! It is I, do not be afraid". (Matthew 14:27)
Thought
Few of us would not be terrified if we were in a similar situation; imminent death from drowning would be a distinct possibility!
What would I do?
Reflection
Lord Jesus, strengthen my fragile faith. May I be always ready to meet you, in life and in death.
Prayer: Miracle Prayer
Lord, Jesus, I come before you, just as I am.
I repent of my sins, forgive me.
I give you my entire self.
I invite you into my life, Jesus.
I accept you as my Lord and Saviour.
Heal me, change me,
strengthen me in body, soul and spirit.
Cover me with your precious blood,
and fill me with your Holy Spirit,
I praise you, Jesus. I thank you, Jesus.