Extract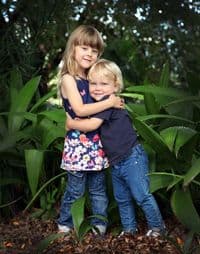 Jesus once said, "My Mother and my brothers are those who hear the word of God and do it". (Luke 8:21)
Thought
A rewording of the phrase could be, "We are not Jesus' brother or sister unless we follow his teachings"!
Reflection
Lord Jesus, grant me the wisdom to follow your Word and be seen as a shining example in the crowd.
Prayer: Temptation (St Alphonsus)
Mary, my Mother,
your love for us could not be more greater or more powerful.
You are rich in love and your power brings us relief.
You want everyone to be saved.
I beg you, therefore, protect me in temptation and strengthen me when I weaken.
I struggle daily to be faithful to your Son.
Help me, my Mother, at every moment.
But above all, take me by the hand when you see that I am weakening and about to fall.
I will have to battle with temptation until the day I die.
My Lady, you are my hope, my refuge, my strength, never let me lose the grace of God.
In every temptation, I resolve to turn to you at once and pray; Mary, help me.