Extract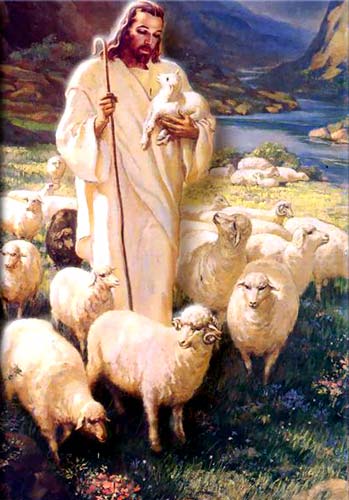 Jesus planned to take his disciples to a quiet place by boat where they could be alone and talk. However, the people heard of his plans and arrived there before him.
When Jesus embarked from the boat, "he saw the large crowd and he had compassion on them, because they were like sheep without a shepherd. So he taught them many things". (Mark 6:34)
Thought
Does the same passion for hearing the word of Jesus persist in today's world?
Answer: – Yes undoubtedly, and there are still parts that we have yet to reach!
Reflection
Lord Jesus, strengthen our resolve to spread your teaching. Enlighten our Priests and Religious in new ways, to care for and feed your hungry people. This we ask through your Holy Spirit. Amen.
Prayer: Jesus Our True Love (Hildegard of Bingen)
Jesus Christ, the love that gives love,
You are higher than the highest star;
You are deeper than the deepest sea;
You cherish us as your own family;
You embrace us as your own spouse;
You rule over us as your own subjects;
You welcome us as your dearest friend.
Let all the world worship you.