Extract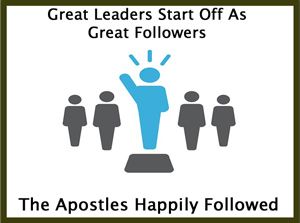 When the delighted but tired Apostles returned from their mission, they had many stories to share with Jesus: how they were able to cast out demons, heal the sick and preach his Gospel. However, the place where they assembled was busy with many people coming and going and no place to eat!
Jesus said to them, "Come with me privately to an isolated place and rest a while". (Mark 6:30)
Thought
Jesus wanted quality time with his Apostles, time for reflection and prayer, as well as, time for spiritual growth and physical rest.
Jesus, their Shepherd and leader, was compassionate and caring towards his Apostles needs.
Reflection
Lord Jesus, remove all pride and selfishness from within me and grant me the wisdom to follow our Church Leaders. Good Shepherd, keep my eyes and heart firmly focused on you.
Prayer: Most Holy Mary (St John Bosco)
Most Holy Virgin Mary, Help of Christians,
how sweet it is to come to your feet
imploring your perpetual help.
If earthly mothers cease not to remember their children,
how can you, the most loving of all mothers forget me?
Grant then to me, I implore you,
your perpetual help in all my necessities,
in every sorrow, and especially in all my temptations.
I ask for your unceasing help for all who are now suffering.
Help the weak, cure the sick, convert sinners.
Grant through your intercessions
many vocations to the religious life.
Obtain for us, O Mary, Help of Christians,
that having invoked you on earth
we may love and eternally thank you in heaven.