Extract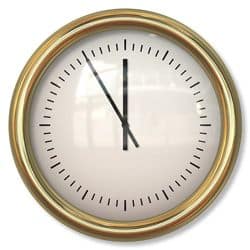 Jesus said to his disciples, "In a little while you will see me no longer; again after a little while, you will see me." (John 16:16)
Thought
At the time of hearing these words, the disciples didn't understand and discussed what they might mean among themselves.
However, a "little while" later, Jesus was crucified and died. Then, after another "little while" – three days, the Risen Jesus appeared to the disciples on multiple occasions before ascending to his Father.
Of course, in a further "little while," Jesus will return to, "judge the living and the dead" – you and me.
Reflection
Lord Jesus, may I listen with my heart, act on your words with sincerity and integrity and, be ready to meet you when you come again in the Glory of God. Amen.
Prayer: Trust in Jesus (St Ignatius of Loyola)
Christ Jesus,
when all is darkness
and we feel our weakness and helplessness,
give us the sense of Your presence,
Your love, and Your strength.
Help us to have perfect trust
in Your protecting love
and strengthening power,
so that nothing may frighten or worry us,
for, living close to You,
we shall see Your hand,
Your purpose, Your will through all things.