Extract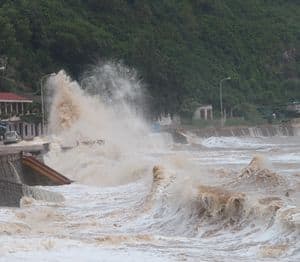 When a terrifying storm appeared to be on the verge of capsizing their boat, the disciples woke Jesus and begged him to help.
Jesus got up and rebuked the wind, and said to the sea, "Be quiet! Calm down!" Then the wind stopped, … and he said to the disciples, "… Do you still not have faith?" They were overwhelmed by fear and said to one another, "Who then is this? Even the wind and sea obey him!" (Mark 4:39-41)
Thought
Today, the faith of many will waver!
Why? Well, the tests and challenges of life are not always easy to reconcile but when the sun sets and the day ends, it is great to know that Jesus is still the Captain of our boat.
Reflection
Jesus, you calmed the storm for the disciples; they saw and believed.
Calm my fears and strengthen my faith.
Prayer
–

Faith (St Benedict)
Gracious and Holy Father,
give us the wisdom to discover You,
the intelligence to understand You,
the diligence to seek after You,
the patience to wait for You,
eyes to behold You,
a heart to meditate upon You,
and a life to proclaim You,
through the power of the Spirit of Jesus, our Lord. Amen.