Extract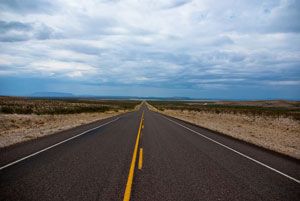 Jesus said to his disciples, "It was not you who chose me, but I who chose you and appointed you to go and bear fruit that will remain". (John 15:16)
Thought
How often do we believe we are following our own plan? Perhaps we are not doing so as often as we think! Jesus has chosen a way for each of us.
Reflection
Lord Jesus, guide me on my road to your salvation.
Prayer: My Life (St Theresa of Lisieux)
My life is but an instant, a passing hour.
My life is but a day that escapes and flies away.
O my God, you know that to love you on earth
– I only have today.
Lord, what does it matter if the future is gloomy?
To pray for tomorrow, O no, I cannot!
Keep my heart pure, cover me with your shadow
– Just for today.
O Divine Pilot, whose hand guides me.
I'm soon to see you on the eternal shore.
Guide my little boat over the stormy waves in peace
– Just for today.