Extract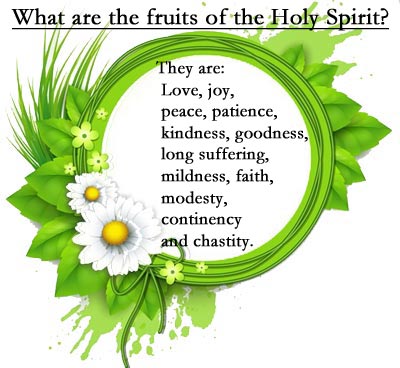 In the locked room where the Risen Jesus appeared to His disciples, He said to them, "Everything that the Father has is mine; for this reason, I told you that he will take from what is mine and declare it to you." (John 16: 12-15)
Thought
Although Jesus was about to depart, the disciples would not be left helpless. The Holy Spirit would descend upon them and they would receive all that "is mine". The Holy Spirit was the "the fruit" of His passion and death.
Reflection
Come Holy Spirit, fill my heart with Your divine love and grant me the courage, wisdom and strength to live a life faithful to Jesus' teachings. Amen.
A Prayer
–

Holy are your ways
Help me to understand, Lord,
that what counts is not the road travelled,
but simply putting my hand in yours
and journeying side by side with you, Lord Jesus.
O you who are the joy of my journey
and the repose in our Father's home!
Holy, holy is the Lord,
for eternal is your love.