Extract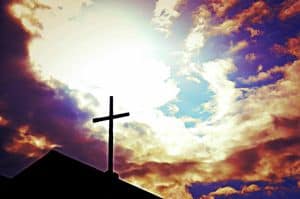 Jesus said to the disciples Andrew, John, Simon Peter, James, Philip and Nathaniel, "I tell all of you the solemn truth – you will see heaven opened and the angels of God ascending and descending on the Son of Man". (John 1:51)
Thought
Our time will also come; get ready!
Reflection
Holy Angels of God, watch over me, keep me in your loving care, guide me to the everlasting joy of God's Kingdom. This I ask through Mary, our Blessed Mother. Amen.
Prayer: Unborn Child
Almighty God, our Father,
you who have given us life
and intended us to have it forever,
grant us your blessing.
Enlighten our minds to an awareness
and to a renewed conviction
that all human life is sacred
because it is created
in your image and likeness.
Give us the grace…
when the sacredness of life
before birth is attacked,
to stand up and proclaim
that no one has the authority
to destroy unborn life.