Extract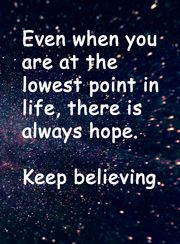 Before the Last Supper, Jesus prayed with his disciples for "those who believe in [Him] through their testimony, that they will all be one, just as you, Father, are in me and I am in you". (John 17:20-21)
Thought
Jesus dearly wanted one Universal Church and looking into the future he prayed for one body through the working of the Holy Spirit and the dedication of the then disciples – now today's Priests and Religious.
Reflection
Lord Jesus, I pray for my family and community. Open their eyes to your ways so that they happily live your Gospel in peace and harmony with the Holy Church.
Prayer: Christian Unity (John Henry Newman)
O Lord Jesus Christ, when you were about to suffer, you prayed for your disciples that they might all be one, as you are in the Father and the Father in you.
Look down in pity on the many divisions among those who profess your faith. Heal the wounds which the pride of man and the craft of satan have inflicted on your people. Break down the walls of separation which divide Christians. Look with compassion on all souls and bring them together under the Holy Catholic Church.