Extract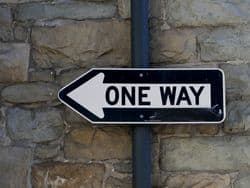 When it was suggested by some, that Jesus cast out demons by the power of the devil, Jesus replied, "…Whoever is not with me is against me…". (Luke 11:23)
Thought
Perhaps one could respectfully add to the comment, "There is no sitting on the fence!"
Jesus doesn't want any of us to be disconnected from his teachings but the choice is ours to make!
Reflection
Lord Jesus, strengthen my faith so that I desire only You and do only Your will.
Prayer: Most Holy Spirit
Most Holy Spirit, beloved of my soul, I adore You.
Enlighten me, guide me, comfort me, console me.
I promise to submit myself to all You desire of me,
and permit all You wish to happen to me.
Give me Your help, tell me what to do.
Most Holy Spirit, bring peace to my world. Amen.