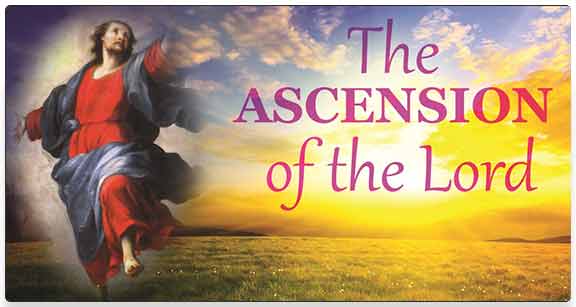 Extract
Jesus led the disciples out from Jerusalem, as far as Bethany, "and lifting up his hands, he blessed them. Now during the blessing, he departed and was taken up into heaven". (Luke 24: 50-51)
Thought
Jesus departed from his disciples in a scene of immense love; as He blessed them He ascended to heaven. The elated disciples were "filled with great joy" and returned to Jerusalem. (John 24:52)
Reflection
Risen Lord Jesus, fill our hearts with the blessing of your resurrection and ascension; enlighten our actions with the same joy and hope that your disciples acclaimed.
Prayer: Solace
May Christ support us all the day long,
till the shadows lengthen,
and the evening comes,
and the busy world is hushed,
and the fever of life is over
and our work is done.
Then in his mercy
may he give us a safe lodging,
and holy rest
and peace at the last. Amen.