Extract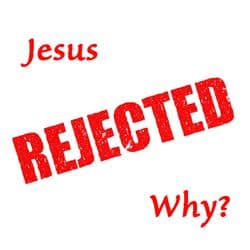 Jesus was a tireless preacher during his short earthly life; curtailed by his betrayal and crucifixion.
On one occasion, his reply to some who questioned his message of repentance was, "The one who rejects me rejects the one who sent me". (Luke 10:16)
Thought
Making the decision to change even the smallest aspect of a wayward lifestyle is often the hardest part.
Once done, the rewards never fail to surprise!
Reflection
In the future, I will remember
that I am made for heaven and not for earth;
for eternity and not for time;
that consequently I must ask, above all,
for the salvation of my soul
which is assured to all who pray. Amen. (Extract from Novena to St Anne)
Prayer: Trust In Jesus (St Ignatius of Loyola)
O Christ Jesus,
when all is darkness
and we feel our weakness and helplessness,
give us the sense of Your presence,
Your love, and Your strength.
Help us to have perfect trust
in Your protecting love
and strengthening power,
so that nothing may frighten or worry us,
for, living close to You,
we shall see Your hand,
Your purpose, Your will through all things.