Extract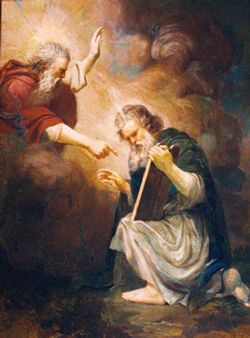 Jesus said to his disciples, "Anyone who breaks one of the least of these commands and teaches others to do so will be called least in the kingdom of heaven, but whoever obeys them and teaches others to do so will be called great in the kingdom of heaven". (Matthew 5:19)
Thought
The task of the teacher carries a heavy burden. The difference between right and wrong, the commandments, may seem relatively easy to understand but not by everyone!
Excuses and abuses abound!
Reflection

Lord Jesus, as I walk the corridors of my life, help me to hold firm to your commandments and enable me to teach others how to experience your wonders and promise of eternal happiness.
Prayer: Jesus, Our True Love (Hildegard of Bingen)
Jesus Christ, the love that gives love,
You are higher than the highest star;
You are deeper than the deepest sea;
You cherish us as your own family;
You embrace us as your own spouse;
You rule over us as your own subjects;
You welcome us as your dearest friend.
Let all the world worship you.