Story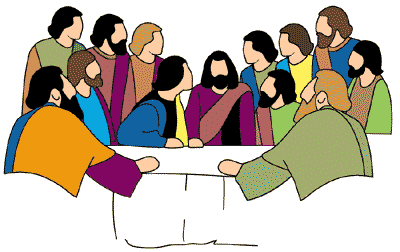 At the Last Supper, Jesus said to his disciples, "I give you a new commandment – to love one another. Just as I have loved you, you also are to love one another." (John 13:31-35)
Thought
I have an image of Jesus sitting at the table with His attentive disciples and, knowing his life was about to end, giving them this new instruction. His thoughts could be compared to what any parent might say to their children at the point of their death, "Love each other, take care of one another… promise to do…"
Jesus was not a parent but He cared deeply for His disciples and was handing the responsibility of spreading His Gospel to them; an enormous burden but they had already come a long way together.
Reflection
Love everyone; their actions – works, words, hopes, joys, feelings, frustrations, anger… they are all opportunities for us to congratulate or redirect them.
Prayer
–
Love
Love is patient,
love is kind.
It does not envy,
it does not boast,
it is not proud.
It is not rude,
it is not self-seeking,
it is not easily angered,
it keeps no record of wrongs.
Love does not delight in evil
but rejoices with the truth.
It always protects,
always trusts,
always hopes,
and always perseveres.