Extract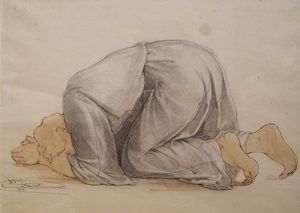 When Jesus healed a group of ten lepers, one of them returned and, "Fell with his face to the ground at Jesus' feet and thanked him". (Luke 17:16)
Thought
They are just two small words, "Thank You," but they hold a very powerful and lasting message for the giver and the receiver.
Be a giver.
Reflection
Lord Jesus, thank you, for healing me on so many occasions throughout my life. Especially, the occasions when I failed to show my grateful appreciation, and also, when you tended to my needs without me ever asking.
Prayer: Trust In Jesus (St Ignatius of Loyola)
O Christ Jesus,
when all is darkness
and we feel our weakness and helplessness,
give us the sense of Your presence,
Your love, and Your strength.
Help us to have perfect trust
in Your protecting love
and strengthening power,
so that nothing may frighten or worry us,
for, living close to You,
we shall see Your hand,
Your purpose, Your will through all things.