Extract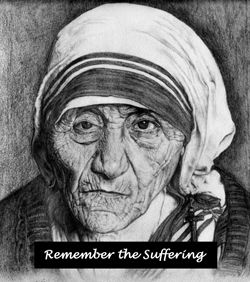 A woman suffering from a bleeding disorder for 12 years insisted, "If only I touch His clothes, I will be healed".
When she approached Jesus from behind while surrounded by a crowd and touched His cloak, she was immediately healed.
Jesus turned around and inquired who touched His cloak! "The woman, with fear and trembling, knowing what had happened to her, came and fell down before him and told him the whole truth". Jesus said to her, Daughter, your faith has made you well. Go in peace, and be healed of your disease". (Mark 5:28, 33-34)
Thought
Why was the woman so terrified?
She was probably expecting Jesus to reprimand her for secretly taking his power! Jesus didn't; He reassured her with His peace.
Question: What would touching Jesus' cloak mean to me?
Reflection
Lord Jesus, grant me the power to turn my back on sin. Guide me in your ways to become more loving and holy.
Prayer: The Lord is My Shepherd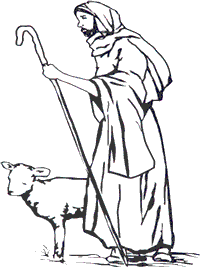 The Lord is my Shepherd, I shall not want.
He makes me lie down in pastures green,
He leads me beside quiet waters, He restores my soul.
He guides me in paths of righteousness for His name's sake.
Even though I walk through the valley of the shadow of death,
I will fear no evil, for you are with me;
Your rod and Your staff, they comfort me.
You prepare a table before me in the presence of my enemies.
You anoint my head with oil, my cup overflows.
Surely goodness and kindness will follow me all the days of my life,
and I will dwell in the house of the Lord forever. Amen.