Extract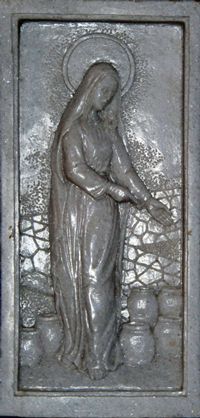 When Mary told Jesus that the wedding guests had no wine left, Jesus asked the servants to fill six large jars with water.
After the head steward tasted the "water", now wine, he said to the bridegroom, "Everyone serves the good wine first, and then the cheaper wine… You have kept the good wine until now!"(John 2:10)
Thought
This was Jesus' first miracle but he continues to perform countless numbers of other miracles every day; you and I are the beneficiaries!
Reflection
Thank you, Lord, for your constant daily help and protection. Thank you for picking me up, when I fall down.
A Prayer
–

Priests and Religious
St Paul, guide all priests and religious.
Help them realise that their actions
speak louder than any words.
Teach them to use their talents
to convey God's message
but, to rely above all,
on the promptings of the Holy Spirit. Amen.