Extract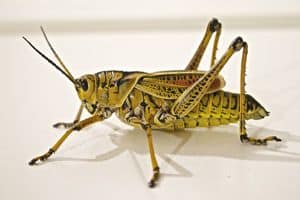 John the Baptist regularly fasted and abstained from many common foods of his time. His general diet consisted of the limited food available to him in the wilderness, locusts and wild honey.
Jesus contrasted John's honesty and sincerity with the Scribes and Pharisees who pretended to abstain from food and drink saying, "For John came neither eating nor drinking, and you say, he has a demon!" (Matthew 11:18)
Thought
How often do I pretend to be someone that I am not? How often do I unfairly pass judgement on others?
God calls us to be faithful, not comfortable!
Reflection
Lord Jesus, forgive me my imperfections, grant me the strength to persevere and show me the way back to You in my times of struggle.
Prayer: Renewal
Lord Jesus,
give us humility wherever pride reigns,
pardon wherever offence abides,
grace wherever sin abounds;
we pray to you;
Jesus Christ, risen Lord, have mercy on us. Amen.