Extract

:

At sunrise, on the first day of the week, Mary Magdalene, Mary the Mother of James, and Salome went to Jesus' tomb to anoint his body.

Arriving at the tomb, they looked up and "saw that the stone, which was very large, had been rolled away". (Mark 16: 1-7)
Thought

s

Alarmed, they went inside and saw a young man. He said to them, "You are looking for Jesus of Nazareth, who was crucified. He has been raised".

Is my heart open to the testimony of the many credible witnesses to Jesus' resurrection?
Reflection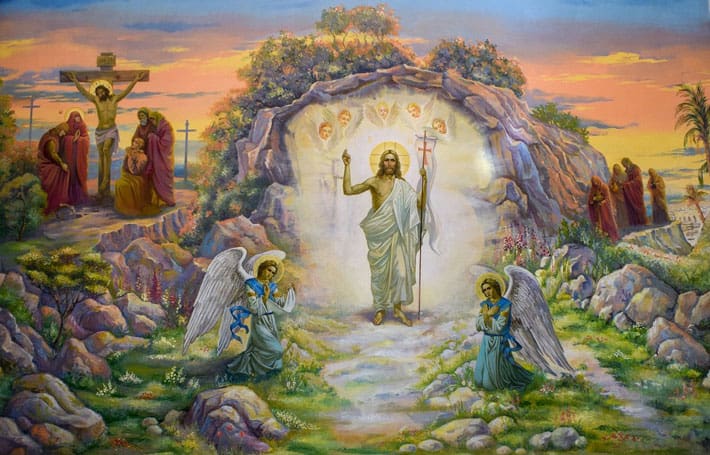 Lord Jesus, teach me how to share the great mystery of your resurrection with others so that your light will shine on their path and doubt will find no place.
Prayer: Psalm 149
Sing a new song to the Lord,
his praise is the assembly of the faithful.
Let Israel rejoice in its Maker,
let Sion's sons exult in their king.
Let them praise his name with dancing
and make music with timbrel and harp.
For the Lord takes delight in his people.
He crowns the poor with salvation.
Let the faithful rejoice in their glory,
shout for joy and take their rest.
Let the praise of God be on their lips
and a two-edged sword in their hand.
to deal out vengeance to the nations
and punishment on all the peoples;
to bind their kings in chains
and their nobles in fetters of iron;
to carry out the sentence pre-ordained:
this honour is for all his faithful.