Extract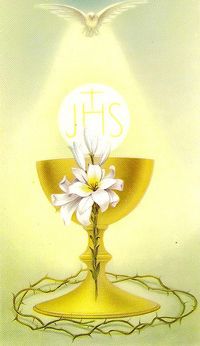 The Centurion said to Jesus, "Lord, I am not worthy to have you come under my roof. Instead, just say the word and my servant will be healed".
Jesus replied, "I tell you, many will come from the east and west to share the banquet with Abraham, Isaac, and Jacob in the kingdom of heaven, but the sons of the kingdom will be thrown out into the outer darkness, where there will be weeping and gnashing of teeth". (Matthew 8: 8, 11-12)
Thought
All of us will die. The time and place, we don't know but we do know how to get ready!
Think of death as going back home.
Reflection
Lord Jesus, I pray that I will be ready when you come to take me home. Be merciful to me, a sinner.
Prayer: Most Sacred Heart of Jesus (From Akita Prayer)
Most Sacred Heart of Jesus,
truly present in the Holy Eucharist,
I consecrate my body and soul
to be entirely one with Your Heart.
Receive this humble offering of myself.
Use me as You will for the glory of the Father
and salvation of souls.
Most Holy Mother of God,
never let me be separated from Your Divine Son.
Defend and protect me as Your special child. Amen.