Extract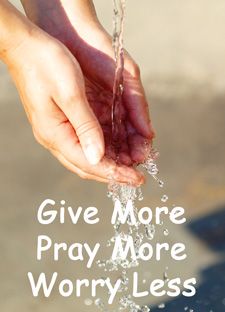 Not all experts in the law contradicted Jesus.
When one asked Him what was the greatest commandment, Jesus answered, "Listen, Israel, the Lord our God, the Lord is one. Love the Lord your God with all your heart, with all your soul, with all your mind, and with all your strength".
The expert in the law said, " That is true, Teacher; you are right to say that He is one, and there is no one else besides Him". (Mark 12: 29-30, 32)
Jesus, noting his sensible and thoughtful comment, replied, "You are not far from the kingdom of God". (Mark 12: 34)
Thought
I wonder, did the expert in the law take that final step to enter the Kingdom of God! Was he among those who followed the disciples after Pentecost?
Have I?
Reflection
Lord Jesus, be merciful to me a selfish sinner. Often I search for you in this material world while forgetting that you are beside me, within me.
Prayer: Before a Crucifix
Behold, O Kind and Most Sweet Jesus,
I fall upon my knees in Thy sight,
and with the most fervent desire of my soul,
I pray and beseech Thee
to impress upon my heart
lively sentiments of faith, hope and charity,
with true repentance for my sins,
and a firm desire of amendment.
Whilst with deep affection and grief of soul,
I ponder within myself and mentally contemplate
Thy five most precious wounds,
having before mine eyes that which David the prophet spoke,
O Good Jesus: "They have pierced my hands and feet,
they have numbered all my bones." Amen.