Extract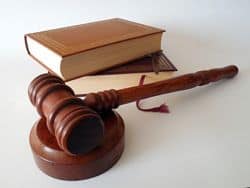 Jesus said, "Do not think that I have come to abolish the law or the prophets. I have not come to abolish these things but to fulfil them. … whoever obeys them and teaches others to do so will be called great in the kingdom of heaven". (Matthew 5:17, 19)
Thought
Have you broken any laws recently? Have you asked others to be good like the Angels and Saints?
We are all teachers in the eyes of the searching.
Reflection

Holy Spirit, remove from me with the fire of your love, all that is evil and contrary to Jesus' teachings.
Prayer: Psalm 63
O God, you are my God, for you I long:
For you, my soul is thirsting.
My body pines for you
like a dry, weary land without water.
So I gaze on you in the sanctuary
to see your strength and your glory.
For your love is better than life,
my lips will speak your praise.
So I will bless you all my life,
in your name, I will lift up my hands.
My soul shall be filled as with a banquet,
my mouth shall praise you with joy.
At night, I remember you.
On you, I muse through the night
for you have been my help;
in the shadow of your wings, I rejoice.
My soul clings to you;
your right hand holds me fast.