Extract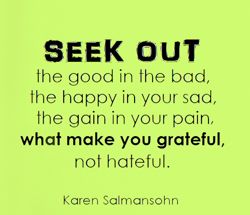 Jesus often spoke symbolically. He once said, "…no good tree bears bad fruit, nor again does a bad tree bear good fruit".
The tree symbolised you and me, and the fruit, our actions. (Luke 6:43)
Thought
Don't spend time wondering whether you are a "good tree" or a "bad tree". God made all of us in his own likeness; we have good within, and today we can bear great "fruit".
Reflection
Lord Jesus, help me to do as many small acts of "good" today as my energy will allow and, may I do each, with a smile!
Prayer: Miracle Prayer
Lord, Jesus, I come before you, just as I am.
I repent of my sins, forgive me.
I give you my entire self.
I invite you into my life, Jesus.
I accept you as my Lord and Saviour.
Heal me, change me,
strengthen me in body, soul and spirit.
Cover me with your precious blood,
and fill me with your Holy Spirit,
I praise you, Jesus. I thank you, Jesus.