Extract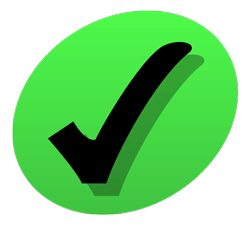 The Angel Gabriel said to Mary, "The child to be born… will be called the Son of God… and look, your relative Elizabeth has also become pregnant with a son in her old age… she is now in her sixth month! For nothing will be impossible with God."
Mary replied, "Yes, I am a servant of the Lord; let this happen to me according to your word." (Luke 1: 26-38)
Thought
Mary and Elizabeth were obedient to God's request despite the great burden that it would involve. How obedient am I to the daily chores asked of me?
Reflection
Lord Jesus, help me to put aside my selfish material interests and see only your Kingdom. May my actions today be your calling and may they take me another step closer to You. Amen.
Prayer: All Needs
We beg you, Lord,
to help and defend us.
Deliver the oppressed.
Pity the insignificant.
Raise the fallen.
Show yourself to the needy.
Heal the sick.
Bring back those of your people who have gone astray.
Feed the hungry.
Lift up the weak.
Take off the prisoner's chains.
May every nation come to know that you alone are God,
that Jesus is your child,
that we are your people,
the sheep that you pasture. Amen.