Everyday Blessing

May the road rise up to meet you.
May the wind be always at your back.
May the sun shine warm upon your face,
the rains fall soft upon your fields
and until we meet again,
may God hold you in the palm of His hand. Amen.
An Old Irish Blessing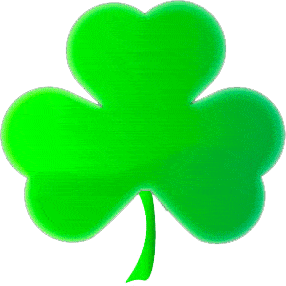 May love and laughter light your days,
and warm your heart and home.
May good and faithful friends be yours,
wherever you may roam.
May peace and plenty bless your world
with joy that long endures.
May all life's passing seasons
bring the best to you and yours!
A Celtic Marriage Blessing

May God be with you and bless you.
May you see your children's children.
May you be poor in misfortunes
and rich in blessings.
May you know nothing but happiness
from this day forward.
A Gaelic Christening Blessing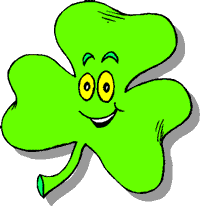 Dearest Father in Heaven,
Bless this child and bless this day
Of new beginnings.
Smile upon this child
And surround this child, Lord,
With the soft mantle of your love.
Teach this child to follow in your footsteps,
And to live life in the ways of
Love, faith, hope and charity.
An Irish House Blessing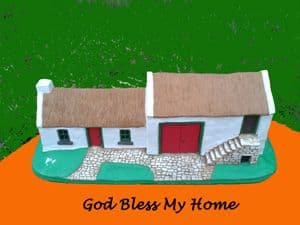 Bless this house, O Lord, we pray.
Make it safe by night and day.
Bless these walls so firm and stout,
Keeping want and trouble out.
Bless the roof and chimney tall,
Let thy peace lie over all.
Bless the doors that they may prove
Ever open to joy and love.
Bless the windows shining bright,
Letting in God's heavenly light.
Bless the hearth a-blazing there,
With smoke ascending like a prayer.
Bless the people here within…
Keep them pure and free from sin.
Bless us all, that one day, we
May be fit, O Lord, to dwell with Thee.
A Irish Wish for a Friend

Wishing you a rainbow
For sunlight after showers…
Miles and miles of Irish smiles
For golden happy hours…
Shamrocks at your doorway
For luck and laughter too,
And a host of friends that never ends
Each day your whole life through!
An Irish Prayer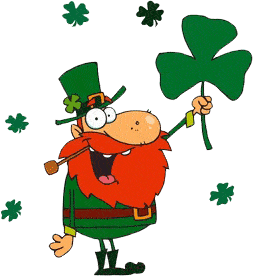 May God give you…
For every storm, a rainbow,
For every tear, a smile,
For every care, a promise,
And a blessing in each trial.
For every problem life sends,
A faithful friend to share,
For every sigh, a sweet song,
And an answer for each prayer.
Saint Patrick's Breastplate

I arise today
Through a mighty strength, the invocation of the Trinity,
Through belief in the Threeness,
Through confession of the Oneness
of the Creator of creation.
I arise today
Through the strength of Christ's birth with His baptism,
Through the strength of His crucifixion with His burial,
Through the strength of His resurrection with His ascension,
Through the strength of His descent for the judgment of doom.
I arise today
Through the strength of the love of cherubim,
In the obedience of angels,
In the service of archangels,
In the hope of resurrection to meet with reward,
In the prayers of patriarchs,
In the predictions of prophets,
In the preaching of apostles,
In the faith of confessors,
In the innocence of holy virgins,
In the deeds of righteous men.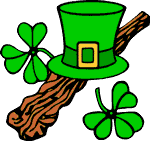 I arise today, through
The strength of heaven,
The light of the sun,
The radiance of the moon,
The splendor of fire,
The speed of lightning,
The swiftness of wind,
The depth of the sea,
The stability of the earth,
The firmness of rock.
I arise today, through
God's strength to pilot me,
God's might to uphold me,
God's wisdom to guide me,
God's eye to look before me,
God's ear to hear me,
God's word to speak for me,
God's hand to guard me,
God's shield to protect me,
God's host to save me
From snares of devils,
From temptation of vices,
From everyone who shall wish me ill,
afar and near.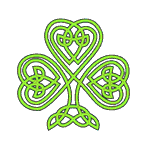 I summon today
All these powers between me and those evils,
Against every cruel and merciless power
that may oppose my body and soul,
Against incantations of false prophets,
Against black laws of pagandom,
Against false laws of heretics,
Against craft of idolatry,
Against spells of witches and smiths and wizards,
Against every knowledge that corrupts man's body and soul;
Christ to shield me today
Against poison, against burning,
Against drowning, against wounding,
So that there may come to me an abundance of reward.
Christ with me,
Christ before me,
Christ behind me,
Christ in me,
Christ beneath me,
Christ above me,
Christ on my right,
Christ on my left,
Christ when I lie down,
Christ when I sit down,
Christ when I arise,
Christ in the heart of every man who thinks of me,
Christ in the mouth of everyone who speaks of me,
Christ in every eye that sees me,
Christ in every ear that hears me.
"May the Lord bless me and keep me. May the Lord's face shine upon me and be gracious to me, may the Lord turn his face to me and bring me peace"