Guidance I

Steer the ship of my life, good Lord, to your quiet harbour, where I can be safe from the storms of sin and conflict. Show me the course I should take.
Renew in me the gift of discernment, so that I can always see the right direction in which I should go.
And give me the strength and the courage to choose the right course, even when the sea is rough and the waves are high, knowing that through enduring hardship and danger, in your name, we shall find comfort and peace. Amen.
Guidance II

O Lord our God, we beseech you, to ask for the gift we need. Steer the ship of our life to yourself, the quiet harbour of all storm-stressed souls.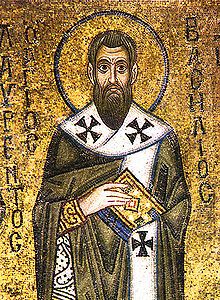 Show us the course which we are to take. Renew in us the spirit of docility. Let your Spirit curb our fickleness; guide and strengthen us to perform
what is for our own good, to keep your commandments and ever to rejoice in your glorious and vivifying presence.
Yours is the glory and praise for all eternity. Amen.
Deeper Sense of Fellowship With All Living Things

O God, grant us a deeper sense of fellowship with all living things, our little brothers and sisters, to whom in common with us You have given this earth as home.
We recall with regret that in the past we have acted high handedly and cruelly in exercising our domain over them thus, the voice of the earth which should have risen to you in song, has turned into a groan of travail.
May we realize that all these creatures also live for themselves and for you, not for us alone. They too love the goodness of life, as we do and serve you better in their way than we do in ours. Amen.
After Communion

We give You thanks, O Lord our God, for the Communion of Your holy, pure, deathless and heavenly mysteries, which you have given for the good, the hallowing, and the healing of our souls and bodies.
Do Thou, O Sovereign of the world, cause this Communion in the Holy Body and blood of Christ to nourish us in unashamed faith, sincere charity, ripe wisdom, health of soul and body, separation from all ills, observance of Your Law, and justification before His awful Judgment Seat.
O Christ our God, the Mystery of Your Providence has been accomplished according to our ability. We have been reminded of Your Death and we have seen a figure of Your Resurrection; we have been filled with Your Infinite Life, and we have tasted Your inexhaustible joy; and we pray to You to make us worthy of these things in the life to come, through the grace of Your Eternal Father and of Your holy, good, and life-giving Spirit, now and forever, eternally. Amen.
(By St Basil of Caesarea)
… St Basil of Caesarea, Pray for Us …