How Happy My Soul

How happy my soul, good Mother, when I had the good fortune to gaze upon you!
How I love to recall the pleasant moments spent under your gaze, so full of kindness and mercy for us.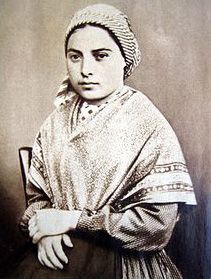 Yes, tender Mother, you stooped down to earth to appear to a mere child….
You, the Queen of heaven and earth, deigned to make use of the most fragile thing in the world's eyes. Amen.
(By St Bernadette of Lourdes)
… St Bernadette, Pray for Us …
Related Links:
Prayers to: The Blessed Virgin Mary
Novenas to Our Lady of: Epiphany Fatima, Guadalupe, Knock, Lourdes, Mount Carmel, Perpetual Help, Sorrows