---
St Anthony of St Ann Galvao

(1739 – 1822)
St Anthony (Galvao) was born the fourth of ten children into a deeply religious family at Sao Paulo, Brazil. His father was involved in local politics and was also a member of the Order of St Francis. At 13, St Anthony followed his older brother to Jesuit school but at 16, wishing to continue a religious life, he transferred to St Bonaventure Friary as a novice in Rio de Janeiro.
At 23, St Anthony was ordained a Priest and, returning to Sao Paulo, he immediately set about his new ministry. He worked relentlessly for the poor and those who wished to follow a religious life. He became a highly respected figure, maintained an intense prayer life and was credited with numerous miracles.
St Anthony gained notoriety for his, "Paper pills," after writing a short prayer on a piece of paper saying, "…O Mother of God intercede for us," and giving it to a woman in severe pain. The woman was miraculously healed, which in turn led many others to request similar, "Paper pills." St Anthony was canonised by Pope Benedict in 2007.
---
Story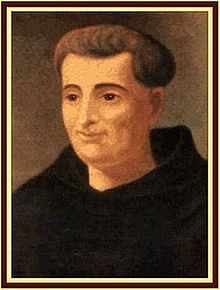 Jesus asked, to what shall I compare the Kingdom of God?
He added, "It is like a mustard seed that a man took and sowed in his garden. It grew and became a tree, and the wild birds nested in its branches." (Luke 13:18-21)
Thought
Some have associated this short parable, to the outward growth of God's Kingdom across the world.
If so, we still have a lot more work to do; the job is unfinished and we are Jesus' present gardeners.
Reflection
Lord Jesus, walk with me today. Be my guide and inspiration as I share your teachings with others. Amen.
A Prayer –

APriests and Religious
St Paul, great convert and Apostle,
guide all priests and religious.
Help them realise that their actions
speak louder than any words.
Teach them to use their talents
to convey God's message
but, to rely above all,
on the promptings of the Holy Spirit. Amen.
Private Moments
Music Suggestion: You Raise…

Listen, reflect, enjoy…

https://www.youtube.com/watch?v=q1xNAZEkGj4&width=220&height=166

St Anthony:

Pray that we will find the courage and wisdom to share the Gospel of Jesus among the people we meet today.

Glory be to the…

Almighty God, thank you for this new day. Bless me and keep me safe.
Other Links
| | |
| --- | --- |
| Fr John's Weekly: | Today's Full Readings: |