Featured Saint: St Wulfstan (1008-1095)
St Wulfstan was born in Warickshire, England. Even in his early youth, he was noted for his very religious and spiritual nature. He joined a Benedictine Monastery, was ordained a priest in 1038 and appointed Bishop of Worcester in 1062. He was a champion of the poor and opponent of the African slave trade and, together with Lanfranc (Italian Benedictine Monk), was responsible for ending its practice at Bristol Port.
+In the Name of the Father, and of the Son, and of The Holy Spirit. Amen+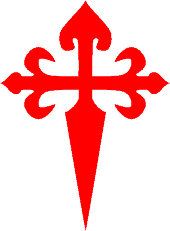 Short Quote: Jesus said, "No one pours new wine into old wineskins; otherwise, the wine will burst the skins, and both the wine and the skins will be destroyed. Instead new wine is poured into new wineskins". (Mark 2:22)
Thoughts: People often questioned Jesus, to catch him out. In response, he used simple logic to explain his reasoning. On this occasion they wanted to find fault with his disciples for not fasting on the Sabbath. Jesus, in reply, was saying, 'do what is right for the occasion while respecting others'.
Private Reflection: Lord Jesus, help me to see and celebrate the joy, wonder and awe in your people. Fill my heart with the desire to honour their beauty, your beauty.
Lord Jesus, bring peace to my heart.
Prayer: Peace (St Francis of Assisi)
Lord, make me an instrument of Your peace;
Where there is hatred, let me sow love;
Where there is injury, pardon;
Where there is error, truth;
Where there is doubt, faith;
Where there is despair, hope;
Where there is darkness, light;
And where there is sadness, joy.
O Divine Master,
Grant that I may not so much seek
To be consoled as to console;
To be understood as to understand;
To be loved as to love.
For it is in giving that we receive;
It is in pardoning that we are pardoned;
And it is in dying that we are born to eternal life.
St Wulfstan: Pray for Us.
Today's Music Suggestion: I Give You My Heart
+In the Name of the Father, and of the Son, and of The Holy Spirit. Amen+
[To view and enjoy the full readings for today TAP HERE – Opens in a new Window]