Featured Saint: St Oliver Plunkett: (1625 – 1681)
St Oliver Plunkett was born in County Meath, Ireland. His family were of noble heritage. He received a good education and chose to join the priesthood. He studied in Rome and was ordained a Priest in 1654.
He was unable to return to Ireland immediately after his ordination. This was due to the aftermath of wars between Irish Catholics and English/Irish Protestants in which Catholicism was banned and Clergy executed. On his eventual return, he became a central figure in the reorganising of the ravaged Roman Catholic Church, building schools and seminaries and re-establishing the Catholic faith. He is said to have confirmed more than 48,000 Catholics over a 4yr period.
However, further anti-Roman Catholic feeling was generated through a fictitious claim of a Catholic conspiracy to execute King Charles II and, St Oliver Plunkett was arrested and put on trial in London.
Despite the many flaws during his trial and the many requests for 'clemency' he was found guilty of "promoting the Roman faith" and sentenced to be hanged, drawn and quartered. The Chief justice told St Oliver Plunkett, "You have done as much as you could to dishonour God … your treason was setting up your false religion … there is not anything more displeasing to God, or more pernicious to mankind in the world". He was the last Roman Catholic martyr to be executed in England.
+In the Name of the Father, and of the Son, and of the Holy Spirit. Amen+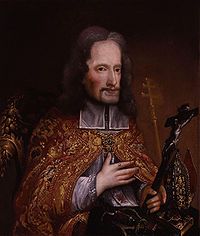 Short Story: When Jesus met two demon possessed men, the demons cried out, "Son of God leave us alone" (Matthew 8:29).
Jesus cast the demons into a nearby herd of pigs. The pigs immediately rushed into a lake and were drowned.
Thoughts: Simply seeing Jesus in the distance was enough to make the demons fearful and cry out. Evil has no power over God!
We can also possess that same power which the demons feared; a strong faith and meaningful prayer life will keep us and our family safe.
Private Reflection: Father, through the power of your Holy Spirit, give me the strength to use and share your gifts to their full today. This I ask through Jesus your beloved Son. Thank you.
Prayers: Be at Peace ~ St Francis de Sales
Do not look forward in fear to the changes in life;
rather, look to them with full hope that as they arise,
God, whose very own you are,
will lead you safely through all things;
and when you cannot stand it,
God will carry you in His arms.
Do not fear what may happen tomorrow;
the same understanding Father who cares for you today
will take care of you then and every day.
He will either shield you from suffering
or will give you unfailing strength to bear it.
Be at peace,
and put aside all anxious thoughts and imaginations.
St Oliver Plunkett: Pray for Us
Today's Music Suggestion: Make Me A Channel Of Your Peace
+ In the Name of the Father, and of the Son, and of the Holy Spirit. Amen +
[To view and enjoy the full Readings for today TAP HERE – Opens in a new Window]
(1st July ~ Matthew 8:28-34)